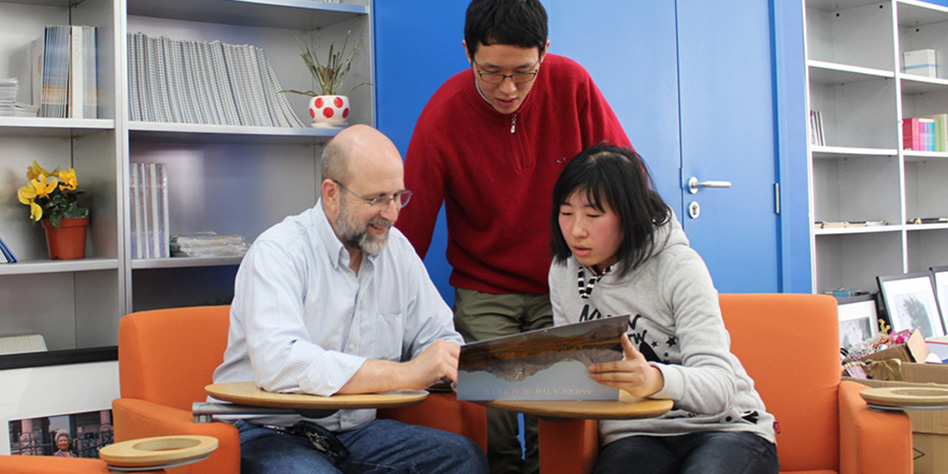 Bilingual Special Education Extension Certificate
The Bilingual Special Education Extension Advanced Certificate program is designed specifically for teachers who hold initial teaching certification in any area and wish to pursue bilingual/multilingual education (grades P–12) for students with disabilities. The design of the program prepares candidates with competencies in the required pedagogical core areas identified for bilingual special education standards and New York State Blueprint for English Language Learner Success. It offers breadth of knowledge and crucial connections between theory and practice to prepare candidates to teach a diverse student population in a variety of special educational classroom settings. The coursework will integrate bilingual/multilingual education content and pedagogy in foundations, methods, assessment, and literacy, with special focus on aspects of the linguistic, psychological, and cultural development issues of P–12 students with disabilities. Our graduates are ready to help all MLLs (Multilingual Learners) with disabilities prepare successfully for college and careers. The program requires 15 credit hours.
There is a substantial and documented need for bilingual educators who are certified to work with students with disabilities. The Bilingual Special Education Extension Advanced Certificate program is designed to prepare candidates to teach general and subject-specific content to bilingual/multilingual students with disabilities in grades P–12. To receive NYSED certification, candidates must pass the Bilingual Education Assessment in addition to successfully completing the course requirements for this extension.
The Bilingual Special Education Extension Advanced Certificate program is offered in collaboration with the New York State Intensive Teacher Institute in Bilingual Special Education (ITI-BSE) program administered through Eastern Suffolk BOCES. As a result of New York Institute of Technology's participation in this program, candidates may be eligible for tuition assistance from the New York State Department of Education. Additional information is available on the ITI-BSE website. The program can be taken in person at our Long Island or New York City campuses, fully online, or in a blended format. Since our program offers multiple formats, teachers in any state participating in the National Council for State Authorization Reciprocity Agreement (NC SARA) can complete this program and receive certification through NC SARA.
---
Back to Top
Admission Requirements
B.S. degree or its equivalent from an accredited college or university
New York State provisional or initial certification
Minimum cumulative undergraduate GPA of 3.0
Students who have a GPA between 2.85 and 2.99 may be considered for conditional admission by the program chairperson. If students are admitted conditionally, they must achieve a 3.0 GPA in the first six graduate credits to continue in the M.S. program.
Application Process
Online application
Personal statement: Teaching philosophy
Two letters of recommendation
A copy of your initial teaching certification
$50 application fee

Official copies of all undergraduate and graduate transcripts
A competitive score on the GRE or MAT (Miller Analogies Test), which could be submitted after being conditionally admitted to the program. An exemption can be made if you already hold a master's degree.
An interview with the program chairperson. The interview may be held electronically.
International student requirements: English proficiency (TOEFL/IELTS/PTE), I-20, and transcript evaluation
Deadlines
Applications are reviewed on a rolling admission basis, as long as space is available.
Special Note
New York education law now permits nonresident aliens to qualify for an initial license. Individuals with U.S. citizenship or permanent resident status may qualify for a permanent or professional New York State Teaching Certificate.
Transfer Credit
Transfer credit from other accredited colleges and universities is accepted up to a maximum of six graduate semester hours. The courses to be transferred must be relevant to the program of study being pursued and have been received within five years of the date of the transfer request. Grades earned for the course must be 3.0 or higher, and the credit must not have been applied toward another degree. Pass grades earned during the spring 2020 semester meet this GPA threshold and are transferable to New York Institute of Technology. The official transcript must be submitted to the Office of Admissions with a written request and a copy of the course description taken from that college's catalog. This form can be obtained in the College of Arts and Sciences or in the Office of Admissions.
Matriculation
All candidates must have been accepted into and matriculated in a master's degree or certificate program within the first nine credits of study. Non-matriculated candidates may take no more than nine credits. Interim assessment of all candidates takes place at 12 credits. The university reserves the right to withdraw matriculation status from any candidates who do not maintain a GPA of 3.0 and satisfy all other College of Arts and Sciences requirements at the point of interim assessment.