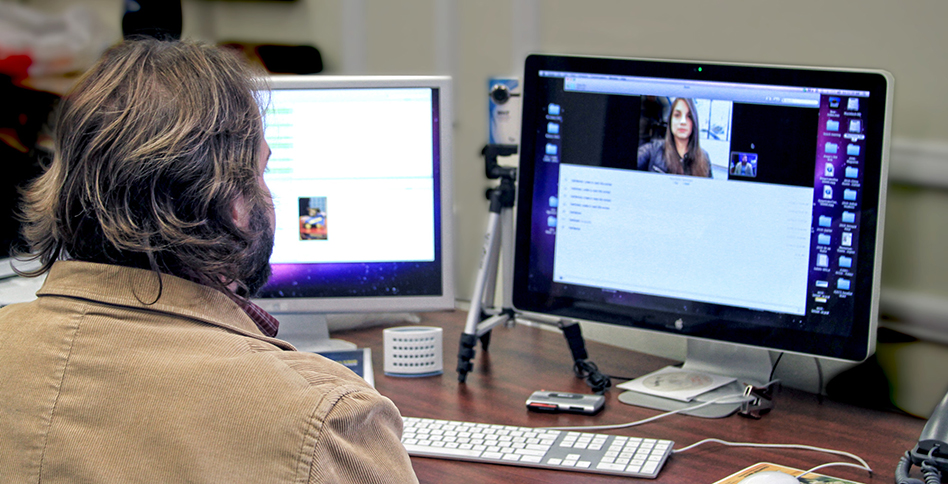 Virtual Education, Advanced Certificate
This 12-credit Advanced Certificate in Virtual Education provides candidates with the knowledge and skills for certified K–12 teachers to teach effectively online and in blended learning formats. It is designed for educators who recognize the importance of technology in all its applications and seek to design instruction that is engaging, developmentally appropriate, and focused on academic and social-emotional growth. The program is project-based and teaches candidates how to blend content, pedagogy, and digital tools.
The program is aligned with the International Society for Technology in Education National Education Technology Standards.
Features Unique to the Program
The program is based on research-based practices for effective virtual education, and includes a seminar in which candidates test strategies for effective online instruction. The certificate program will prepare candidates to develop, deliver, and coordinate virtual education programs.
Candidate Profile
The typical candidate must have a master's degree, 3.0 GPA, New York State certification, and a commitment to utilizing technology to promote learning.
---
Back to Top
Admission Requirements
B.S. degree or its equivalent from an accredited college or university
New York State provisional or initial certification
Minimum cumulative undergraduate GPA of 3.0
Students who have a GPA between 2.85 and 2.99 may be considered for conditional admission by the program chairperson. If students are admitted conditionally, they must achieve a 3.0 GPA in the first six graduate credits to continue in the M.S. program.
Application Process
Online application
Personal statement: Teaching philosophy
Two letters of recommendation
A copy of your initial teaching certification
$50 application fee

Official copies of all undergraduate and graduate transcripts
A competitive score on the GRE or MAT (Miller Analogies Test), which could be submitted after being conditionally admitted to the program. An exemption can be made if you already hold a master's degree.
An interview with the program chairperson. The interview may be held electronically.
International student requirements: English proficiency (TOEFL/IELTS/PTE), I-20, and transcript evaluation
Deadlines
Applications are reviewed on a rolling admission basis, as long as space is available.
Special Note
New York education law now permits nonresident aliens to qualify for an initial license. Individuals with U.S. citizenship or permanent resident status may qualify for a permanent or professional New York State Teaching Certificate.
Transfer Credit
Transfer credit from other accredited colleges and universities is accepted up to a maximum of six graduate semester hours. The courses to be transferred must be relevant to the program of study being pursued and have been received within five years of the date of the transfer request. Grades earned for the course must be 3.0 or higher, and the credit must not have been applied toward another degree. Pass grades earned during the spring 2020 semester meet this GPA threshold and are transferable to New York Institute of Technology. The official transcript must be submitted to the Office of Admissions with a written request and a copy of the course description taken from that college's catalog. This form can be obtained in the College of Arts and Sciences or in the Office of Admissions.
Matriculation
All candidates must have been accepted into and matriculated in a master's degree or certificate program within the first nine credits of study. Non-matriculated candidates may take no more than nine credits. Interim assessment of all candidates takes place at 12 credits. The university reserves the right to withdraw matriculation status from any candidates who do not maintain a GPA of 3.0 and satisfy all other College of Arts and Sciences requirements at the point of interim assessment.