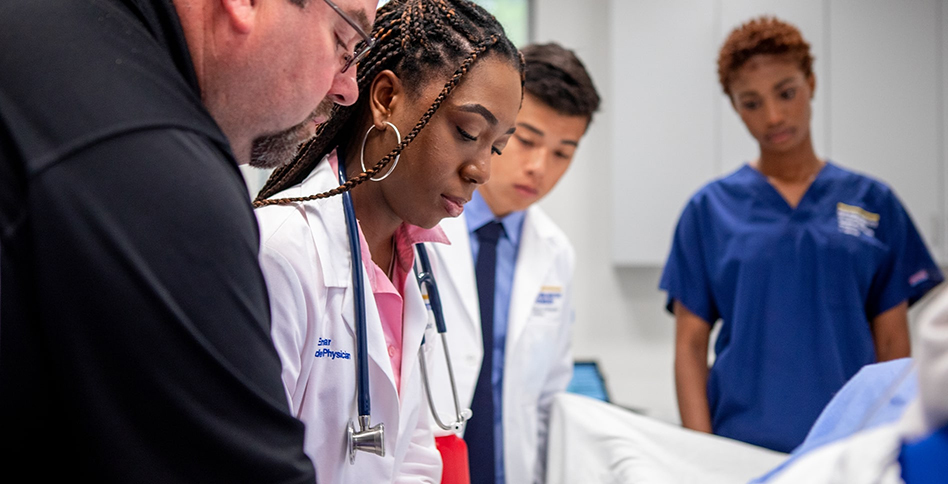 College of Osteopathic Medicine
New York Institute of Technology College of Osteopathic Medicine
Catalog 2023–2024
Hannah and Charles Serota Academic Center
Room 203
Northern Boulevard
P.O. Box 8000
Old Westbury, NY 11568-8000
516.686.3997
nyit.edu/medicine
NYITCOM at Arkansas State University
P.O. Box 119
State University, AR 72467
870.972.2786
nyit.edu/arkansas
This catalog governs the academic year 2023–2024. It supersedes all previous catalogs.
Due to the recent pandemic, policies or requirements may be revised or modified by NYITCOM at any time and at its sole discretion.
No person is authorized to make any representations or promises on behalf of the college other than those that are contained in this official catalog.
NYIT College of Osteopathic Medicine reserves the right to delete any course described in this catalog for any reason and cannot guarantee enrollment into specific sections of desired courses. The college also reserves the right to effect any other changes in the curriculum, administration, tuition and fees, or any other phase of school activity without notice.