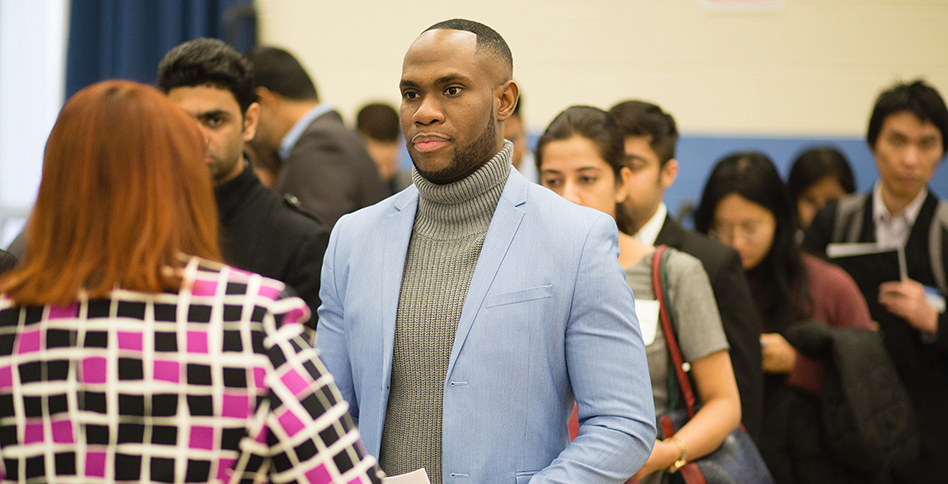 Career Success and Experiential Education
Career Success and Experiential Education is committed to assisting New York Tech students with making connections between their academic and professional experience and career goals. We provide personalized advising, resources, and programs to help individuals discover their interests and values, explore careers and majors, develop skills through experiential opportunities, foster civic responsibility, and pursue their post-graduate goals. CSEE builds relationships with alumni, corporate and community partners, and graduate schools to optimize students' internship, job, volunteer and career opportunities. Additionally, through creating strategic partnerships with campus departments, we assist students in developing and articulating co-curricular experiences that help to ensure they are competitive in their future pursuits.
Handshake is New York Tech's online job platform for students and alumni to schedule an appointment with a career advisor, upload résumés, search for employers, apply for jobs and internships, attend events and fairs, and access career resources. Finding a job and building a career can be a daunting task. But whether you're looking for an internship, on-campus employment, a full-time job, or don't even know where to start, Handshake and Career Success and Experiential Education are here to help.
Business, government, not-for-profit, and industry representatives actively participate in recruitment activities, including industry panels, employer lunch-and-learn information sessions, networking events, and annual career fairs conducted during the fall and spring semesters.