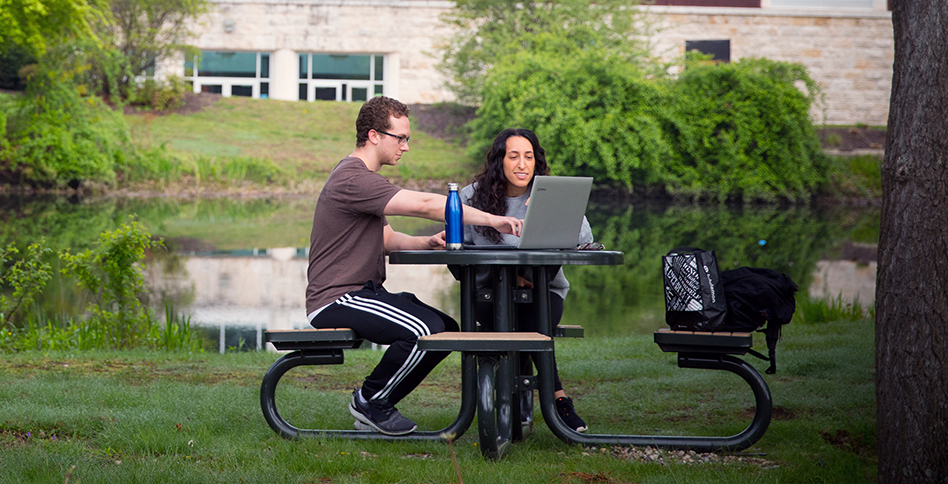 New York Institute of Technology is committed to helping students afford the opportunity for a valuable education. In order for the college to determine eligibility for financial aid, all students (except international students) must complete the Free Application for Federal Student Aid (FAFSA) at studentaid.gov. Financial aid is provided through various sources (e.g., college, state, and federal funds). This aid is offered in the form of scholarships, grants, loans, and employment opportunities. Aid offers are designed to recognize scholastic achievement, service, and/or demonstrated financial need. The variety of financial aid programs available allows many students to greatly reduce their educational costs while attending New York Institute of Technology.
Financial aid offers are not guaranteed and are subject to any and all revisions in federal, state, and institutional policies, availability of funds, changes in enrollment, minimum grade requirements, housing status, and timely submission of all required documentation, including official transcripts, as well as adjustment of any miscalculation of awards. Student's financial aid eligibility requires registration in appropriate program level courses. (It is the student's responsibility to request, complete, and submit all forms with necessary documentation for all financial aid programs, including scholarships, in a timely manner. Awards are not granted retroactively and are subject to funds availability.) All students must meet Satisfactory Academic Progress (SAP) requirements at all times in order to receive and retain financial aid. New York Institute of Technology reserves all rights to review and/or modify its financial aid programs. All programs are subject to change due to revisions in federal or state government or institutional policies. Additional criteria and information may be obtained from the Office of Financial Aid. Students are responsible for reading Financial Aid Disclosures before deciding to accept or decline their financial aid.
It is the student's responsibility to be aware of all filing deadlines for financial aid and to notify the Office of Financial Aid of any changes in enrollment, housing status, and dependency status. Students should be aware that in the event of an over-award, a situation that occurs when the amount of aid exceeds the student's financial need or cost of attendance, federal regulations require that the aid be reduced to within the student's established educational cost of attendance.
FERPA Regulations
More
Federal Application Requirements and Procedures
More
Requirements for Determination of Independent Student Status
More
Scholarships and Grants
More
Eligibility: All Students
More
Federal Grants
More
State Grants & Scholarship Programs
More
Other State Aid Outside of New York
More
Loans
More
Satisfactory Academic Progress (SAP) Policy
More
Title IV Student Withdrawal Policy
More
Veterans Benefits
More
Additional External Study Options
---
Study Abroad Programs
More
Financial Aid for Consortium Agreements
More
Financial Aid for Contractual Agreements
More
Cooperative Tuition Award
More
Additional Financial Aid Policies for Undergraduate Students
---
High School Diploma
More
Transfer Students
More
Combined Degree Programs – Federal Aid Eligibility
More
Undergraduate Students Enrolled in Graduate Courses
More
Preparatory Coursework
More
Financial Aid for Repeated Coursework: Financial Aid Impact
More
---
GI BILL® is a registered trademark of the US Department of Veterans Affairs (VA). More information about education benefits offered by VA is available at the official US government website at http://www.benefits.va.gov/gibill.