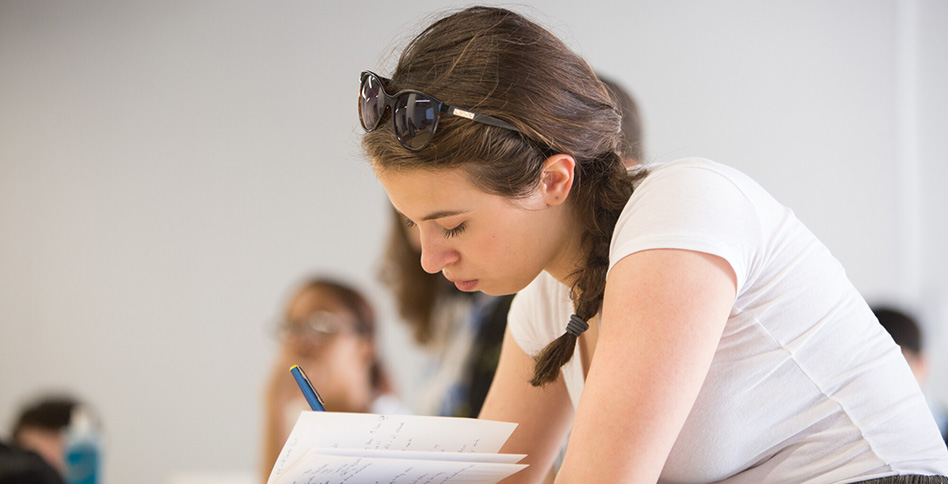 Advanced Certificate in Student Behavior Management
About the Certificate
Students' educational and social environments play critical roles in encouraging and sustaining optimal learning. The certificate in Student Behavior Management provides critical knowledge and skills teachers need to effectively guide student behavior in the classroom. Program courses and experiences build on an understanding of child and adolescent stages of growth, cultural contexts, and social justice to enable the creation of safe and respectful school environments. The select courses enable understanding of the dynamics of student academic, career, and personal-social development, and provide practical strategies for educators to use to positively impact student success in school. Teachers' professional skills in advocacy, collaboration, teamwork, leadership, data-based decision-making, and problem solving are honed in the action-oriented assignments. In addition, course work integrates technology use in creative and meaningful ways.
Courses in the Student Behavior Management certificate may be applied to the Master of Science in School Counseling, if you subsequently apply to and are admitted to that degree program.
What the Certificate Offers
A 15-credit experience focused on students' behavior and learning
Convenient Long Island or New York City campus locations
Integrated field work that links theory with practice
Opportunities to develop important technological skills
Cutting-edge content in student behavior management, school violence prevention, cultural contexts, and working with special needs student populations
How to Apply
Applications for admission and scholarships are reviewed on a rolling basis, as long as space is available. The first step is to apply online.
---
Back to Top
Admission Requirements
B.S. degree or its equivalent from an accredited college or university
Minimum cumulative undergraduate GPA of 3.0

Students who have a GPA between 2.85 and 2.99 may be accepted and will have to achieve a 3.0 GPA in the first 12 graduate credits to continue in the program.
Students who have a GPA below 2.85 must take the GRE and earn a minimum combined score of 300 on the verbal and quantitative reasoning tests. They will need to achieve a score of 4.0 out of 6.0 on the analytical writing section. If they meet the GRE requirement, they may be accepted and will be required to achieve a 3.0 GPA in the first 12 credits to continue in the program.
Application Materials
Completed application
$50 nonrefundable application fee
Copies of transcripts for all schools attended. All final, official transcripts must be received prior to the start of your first semester.
Copy of college diploma or proof of degree
Official GRE scores, if required (GRE Code: 2561)

International student requirements: English proficiency (TOEFL/IELTS/PTE), I-20, and transcript evaluation