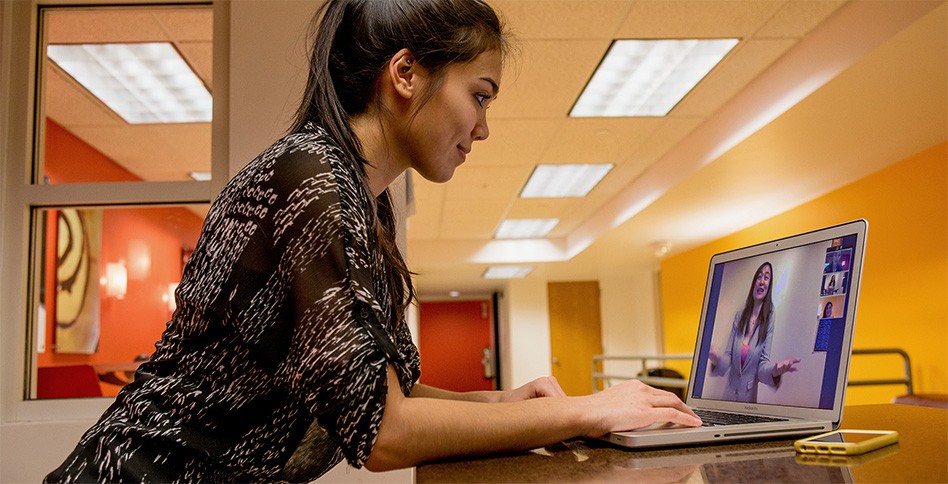 Minor in Equity and Innovation
With the recent establishment of the Office of Diversity, Equity, Inclusion, and Belonging, New York Tech affirmed its institutional commitment to sustaining a community in which all members can thrive. In alignment with our institutional mission and core values, we find that students want to connect their professional aspirations with their desire to live in a more equitable and just society.
The Minor in Equity and Innovation allows students to focus on Diversity, Equity, Inclusion, and Belonging (DEIB) issues from creative, cultural, ethical, and psychological perspectives with a special consideration of technology's role in bridging divisions and eliminating barriers. This minor will introduce students to the DEIB standards and initiatives in their major field and connect these professional manifestations with the humanistic inquiry that developed many of the underlying concepts and theoretical frameworks buttressing contemporary DEIB work.
Students will work in partnership with the Office of Student Engagement and Development to incorporate programming, experiential learning, and leadership opportunities. In addition, students will build connections between their major field and the DEIB issue of their choice; with research that can be shared in their department's community to improve presentation and communication skills.
Learning Outcomes:
Demonstrate active engagement with diverse perspectives related to identities and communities that have been historically marginalized.
Analyze cultural, institutional and/or systemic barriers to equity, justice, and/or inclusion.
Assess the role of technology and innovation in addressing inequity within the major field.
Synthesize knowledge of DEIB issues from various disciplines of humanistic inquiry.
Create an individualized plan as an aspiring professional for connecting DEIB issues with technological advances or other innovations with the major field.
Develop a public voice to communicate research findings related to DEIB, innovation, and major field intersections.
Students interested in pursuing a minor should discuss this option with their academic advisor for their major discipline and notify the chair of the department on their campus.
Total credits for this minor is 15 credits.