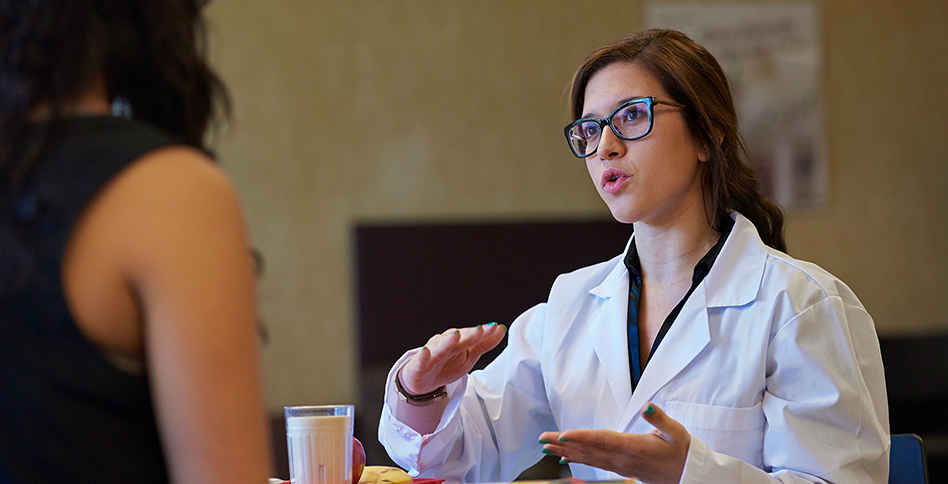 Minor in Medical Humanities
The Medical Humanities Minor program offers students the opportunity to study ethical, historical, and cultural aspects of medicine in an interdisciplinary context. Good healthcare and doctoring consists of more than a practitioner's ability to memorize, synthesize, and apply technical medical knowledge. At its core, healthcare consists of human relationships; skills of empathy, communication, observation, and analysis are vital to the practice of medicine, and these are the skills that the humanities inculcate and foster.
The Medical Humanities Minor examines issues of personhood, disability, illness, health, and the historical and social context of medical practice in a multi- and cross-disciplinary context, which may include literature, philosophy, ethics, anthropology, cultural studies, psychology, sociology, theater, film, and fine arts. For students interested in careers in healthcare, the medical humanities program creates a deeper understanding of the history of healthcare and the cultural forces that impact their profession. The curriculum also is in keeping with the recent changes in the MCAT exam, which now includes sections focusing on sociocultural components of health and critical analysis and reasoning skills. Perhaps more importantly, the Medical Humanities Minor helps students develop narrative and cultural competency, resulting in more effective and humane clinical encounters with patients. The program is open to all students, of any major, who have interests in health, medicine, communication, and creative expression.
The minor requires that students take at least 15 credits from a list of approved courses. Two courses, FCWR 302, Communication for Healthcare Careers, and ICLT 316, Literature and Medicine, are required. This program is available to both Long Island and New York City students, and many courses are offered with an online option.