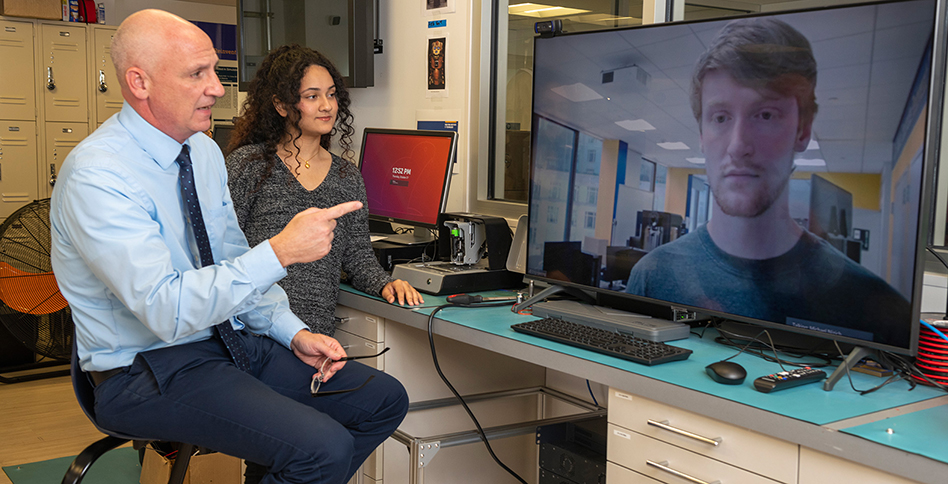 Minor in Technical and Professional Communication
Why is a minor in technical and professional communication important?
Technical and professional communication exists across numerous job fields and remains a top priority for job providers. The focus of technical communication involves ethics in work-related writing as well as the basis for all written and oral communication in the professional space. Technical and professional communication students learn valuable skills, which prepare them for a modern workforce and give them an ethical foundation. These students emerge with abilities to provide their employers with crucial documentation. For students interested in careers in the technical or medical professions, technical and professional communication offers an added dimension to their degrees, enabling them not only to perform their chosen duties, but also to communicate better with colleagues and make themselves more viable candidates for positions in their field.
This interdisciplinary minor meets the requirements designated by the Senate Curriculum Committee:
This program builds on New York Institute of Technology's existing focus of providing undergraduate interdisciplinary education and furthers it by adding a quality minor in demand by students and employers. The university offers an interdisciplinary approach to keep with the mission of providing career-centered education for its students.
The framework for the minor draws on courses that have a long-standing history of assessed quality in the College of Arts and Sciences.
Many job market analysts rank technical writer as a position most in demand by today's (and tomorrow's) employers. In addition, several fields look for their candidates to have technical communication skills.
A common concern among employers is their new hire's inability to communicate effectively, either in professional environments, or on social media or the web. This minor will give these candidates a strong background in such communication that will make them attractive candidates in the job market as technical and content writers, as well as engineers, graphic designers, and IT technicians.
The minor in Technical and Professional Communication would be of interest to the following majors: Architecture, Business Administration, Computer Engineering, Computer Graphics, Electrical and Computer Engineering, English, Graphic Design, Information Technology, Interdisciplinary Studies, Mechanical Engineering, Urban Administration, and more.
Students undertaking the Technical and Professional Communication Minor will be prepared to:
Utilize professional communication skills to produce materials, solve problems and formulate solutions for expert and non-expert audiences
Create written/oral/visual communication in a workplace environment individually and collaboratively
Formulate social media structures to create positive R.O.I. for businesses and expand their reach in the social media environment
Design and compose visual elements and integrate them into technical and professional texts
Prepare for workplace opportunities through hands-on experience
The minor consists of 15 credits and it is open to all students. Students must earn at least a grade of "C" in each course taken and must obtain a GPA of at least 2.7 in the minor course of study. If a student passes minor courses but does not meet these minimums, the courses taken toward the minor will count as elective credit.
Consistent with university regulations, there must be a minimum of six credits taken in residence (not transfer credits) and a minimum six credits outside of the student's major requirements and/or General Education curriculum.